Kinedyne Proud to Be a Certified Women's Business Enterprise
Kinedyne, a business specializing in the design, manufacture, and distribution of heavy-duty and military use cargo securement products for nearly 55 years, including flatbed trailer and interior van products, tire chains, and curtain systems, is proud to have earned national certification as a Women's Business Enterprise by the Women President's Educational Organization-NY, a regional certifying partner of the Women's Business Enterprise National Council (WBENC).
About Kinedyne
For more nearly 55 years, Kinedyne has been the leading manufacturer and distributor of cargo control products for the transportation industry. We offer cargo securement products for flatbed trailers, such as ratchet straps, winch straps, winches, tie-down hardware, and chains; cargo securement products for interior vanes, such as logistic straps, logistic tracks, deck beams, and shoring bars; tire chains, including our line of Grip Link Tire Chains; curtain systems, such as our Kin-Sider and Kin-Slider systems; and recreational vehicle tie-down products, such as our Cinchtite, Steadymate, and Marine Transom straps.
We serve OEMs, fleet operators, and independent owner/operators in the heavy-duty trucking, farm and agricultural, moving and storage, automotive, and recreational vehicle markets as well as government and military customers. The company is based in Alabama and has grown over the years and has expanded worldwide with manufacturing locations in Prattville, AL and Nantong, China.
While under the guidance of The Heico Companies' Chairman Emily Heisley Stoeckel, Kinedyne received its certification from the WBENC and is proud to be a Women-Owned Business.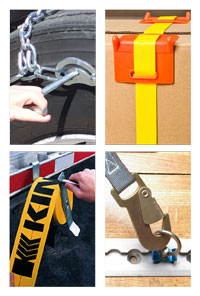 About WBE Certification Process & Requirements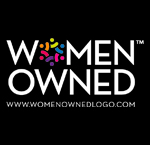 In order to receive certification, the company must go through a meticulous process involving an in-depth review designed to confirm that the business seeking certification is at least 51% owned, operated, and controlled by a woman or women who are US citizens or Legal Resident Aliens; whose business formation and principal place of business are in the US or its territories; and whose management and daily operation is controlled by a woman with industry expertise. Kinedyne was awarded certification on April 3, 2017 based on the ownership, control, and operation of Kinedyne and its parent company, The Heico Companies, LLC, by Emily Heisley Stoeckel.
"We are thrilled to receive this certification by WBENC," said Emily. "This certification will allow us to become a better partner to many of our customers by helping them to meet their supplier diversity requirements." Emily provides strategic direction to the organization and leads The Heico Companies' Board of Directors. She has devoted more than 20 years to the growth and development of The Heico Companies' diverse portfolio of companies, including Kinedyne.